Red Hook Crit
Red Hook Crit is a criterium cycle race which has been held annually in Red Hook, Brooklyn since 2008. It was founded by David Trimble. This is the most famous Fixed gear races in the world. Red Hook races are also held in three European cities: Milan since 2010, Barcelona since 2013, and at the Greenwich Peninsula, London since 2015.
Riders must use brakeless fixed-gear bicycles. There are often crashes during the races due to the high speeds and technical courses. It is sponsored by Rockstar Games.
Since 2014, there have been separate men's and women's races.
Red Hook Crit is very different from any bike races in the world because the riders have to race on Fixed gear bikes with no brakes in the course contains alot of tight coners and at a very high speed, for examples this is a map of RHC Milano No.9 2018 course with the averange speeds hovering about 45 to 50kph. Red Hook Crit also the place for all riders around the globe to compete in the same competition, no mater what your level, you can be a bike messenger and come here to race against a World Tour cyclist.
Red Hook Crit have been really spiced up the Fixed gear – Track bike community in the world and brings fixed gear races to another level – professional level, it requires a lot of specialized and technique.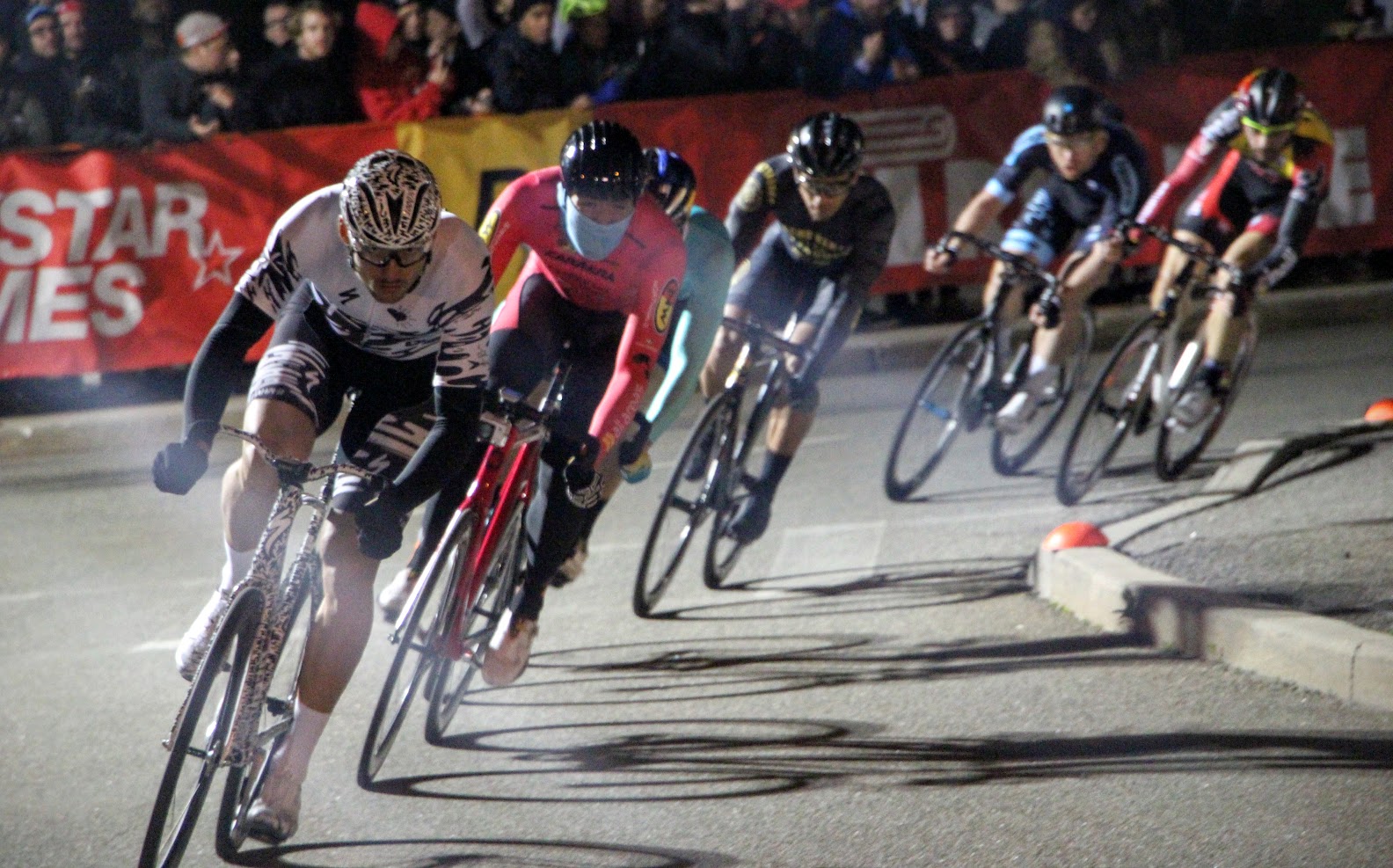 Since the first Red Hook Crit was held in Brooklyn in 2008 til now, there are many of professional Fixed Gear team have been created to compete seriously in races. Thanks to that, many more Fixed gear races (like Thunder crit, Holy crit, etc.) have been created to create a bigger playground and making the Fixed gear – Track bike community to grow.
(Specialized-Rocket Espresso team in Red Hook Crit Brooklyn.)
(8bar team)
(Team Cinelli Chrome)
(Colin Strickland takes the win in Red Hook Crit London.)
There also World Tour professional cyclists are compte in the Crit so the level of intensity are much higher that makes Red Hook Crit is considered the most professional Fixed Gear race until now.
(Danielle King – an Olympic Gold Medalist competes in RHC London 2016)
All Women and Men riders have to compete in a Heat Race to advance directly to the Final. But in the Men's field there are ACRs(another chance races) before the Final. Athletes that finish top 5 in an ACR will advance to the Final.
for further information please visit https://redhookcrit.com .
Crashes often happens in the Crit .
Riders and the harshness of the Crit
(Filippo Fortin – Team Bahumer takes the amazing win in the Red Hook Crit MILANO No.9 )
Many thanks to the people who took these stunning photographs.